Welcome to the official Tommy Hunter Web site! For 27 consecutive years on television "The Tommy Hunter Show" brought wholesome family entertainment into living rooms all across this great country.
Whether they watched from a home on the rocky shores of Prince Edward Island, from a high rise apartment in downtown Toronto, or from a remote farm house on the Prairies, families came to know Tommy Hunter as a true friend. Come on in to the web site where you can share the memories, and keep up to date with the man known all over the nation as "Canada's Country Gentleman".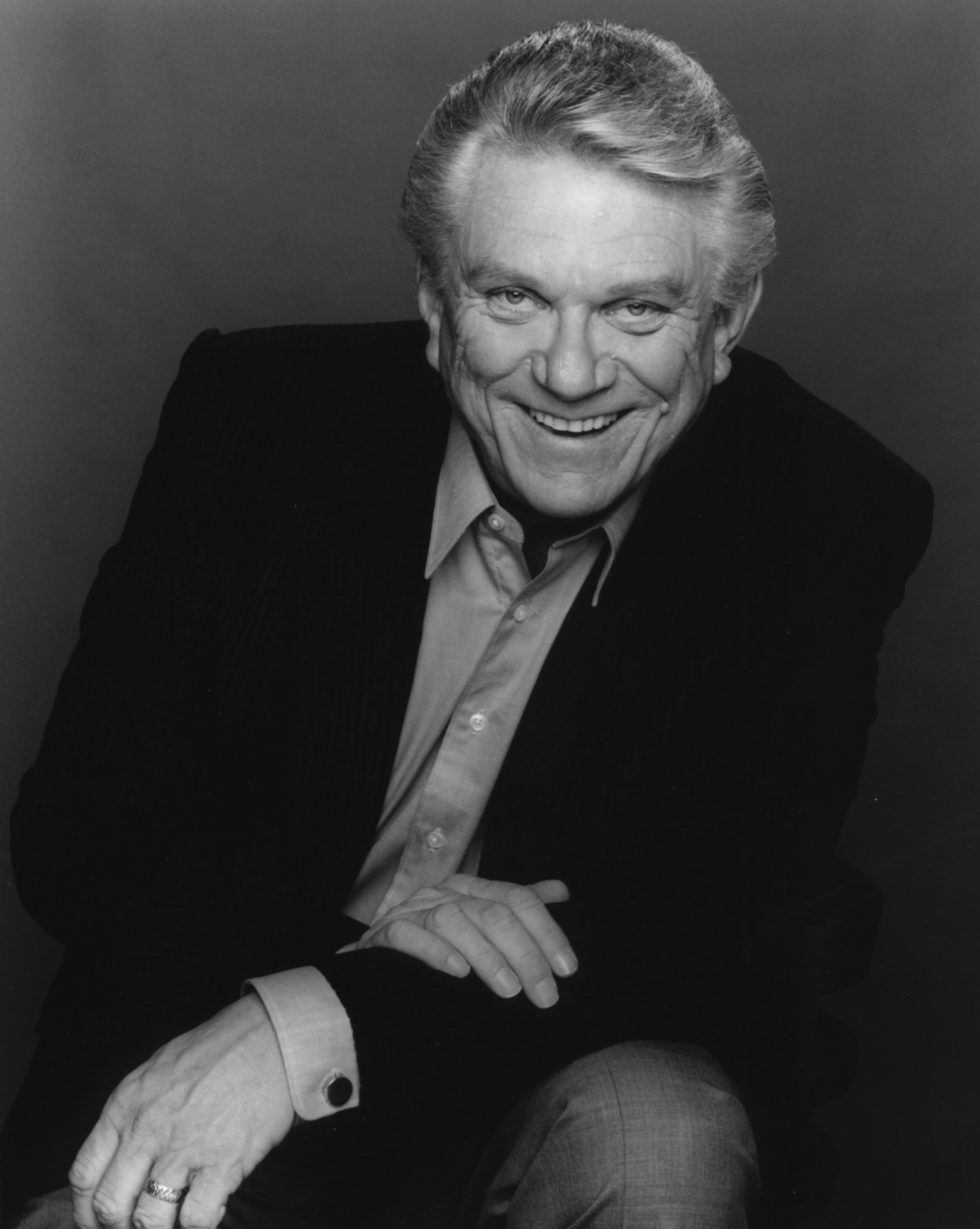 TOMMY HUNTER IS A 'FAN' TOO!
Over the years Tommy Hunter has often told the iconic story of the day when he went to his first concert as a young boy in London Ontario. His dad took him to see "Roy Acuff and his Smokey Mountain Boys" live at the London arena. At the time Acuff was one of the biggest stars on the famous "Grand Ole Opry", and until that day Tommy had only been able to hear the group when the show was tuned in on the family radio on Saturday night. He would huddle down close to the radio and try to hear every note as the show came through the often static-filled signal and imagine what it would be like to actually be sitting in Nashville's Ryman Auditorium where the show was being broadcast live. From that day forward Tommy was hooked, and knew he wanted to be a performer.
As the saying goes, "a lot of water has passed under the bridge" since that day. Tommy did in fact become a performer. He would spend years performing live on radio, appear as a cast member for nine years on the groundbreaking television show, "Country Hoedown" complete 36 consecutive years with "The Tommy Hunter Show" on CBC, and perform live in concert all over the world for 65 years.
When Tommy chose to hang up his guitar for the last time on his 75th birthday the music may have stopped, but his love for honest-to-goodness true Country and Bluegrass music did not. Now in this day and age of the internet Tommy enjoys spending some of his leisure time searching "Youtube" and other popular sites for the music that he loves… and he would be the first to admit that one of his all-time favourite artists is the lady known worldwide as "The Queen of Bluegrass"… Miss Rhonda Vincent. Tommy was thrilled when it was announced that Rhonda Vincent would be inducted as the newest member of the Grand Ole Opry on February 6, 2021.
Rhonda Vincent and her group "The Rage" appeared on Tommy's 2003 Television Reunion Special, and they became both friends and great fans of each other. Imagine his surprise on the day of his 80th birthday at a private party staged by friends and family, when the door opened and in walked Rhonda and her entire group. Having played in Washington the night before they had detoured her bus and traveled all night to attend his party. For the next two hours they played nothing but Tommy's requests. Following a time of "food and fellowship", they climbed back on the bus and headed home… once again riding all night to Nashville where Rhonda had commitments the very next day. Friendship doesn't get much better than that!
When it was announced that "Rhonda Vincent and The Rage" would perform at the 2018 Tottenham Bluegrass Festival Tommy knew where he wanted to be. So, on a brutally hot Saturday in June Tommy headed his car towards Tottenham and was overwhelmed by the welcome he received. Seemingly "word had leaked" that he would be attending and event organizers rolled out the welcome mat. Perhaps the biggest welcome of all was received from "The Queen of Bluegrass" herself, insisting that Tommy stay on her bus out of heat until show time, giving him the rare opportunity to share stories, laughs and memories with Rhonda and her band. If you know much about Ms. Vincent you know that she is also "The Queen of Facebook Live", devoting much time each week to keeping in touch with fans through this modern method of instant communication. Here we share with you Rhonda's "video visit" with Tommy that afternoon. So, as they used to say on Television….. "Ladies and Gentlemen, once again…. here's Tommy!" Enjoy!