TOMMY HUNTER PICTURE COLLECTION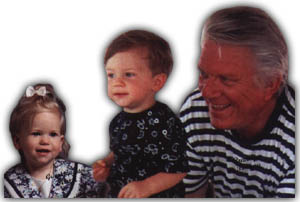 The all-new Tommy Hunter Picture Collection is being made available to satisfy the many requests of countless fans, providing an intimate look at 'Canada's Country Gentleman'.
Within the pages of this Tommy Hunter souvenir are glimpses of his early career years, (even starting out at ten years of age), the glamour and glitter of the demanding, hard travelling, 27 year Tommy Hunter TV show years plus R&R, awards, fan and personal photos that make this a must for every fan's treasury.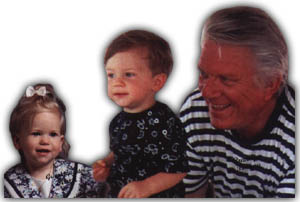 The Tommy Hunter Picture Collection has been over seven years in the making – previewing thousands of photographers with close to 100 of them finally being chosen. This complete visual Tommy Hunter story is a glossy, 24 page premier presentation carrying the Tommy Hunter seal of approval. Order your copy today!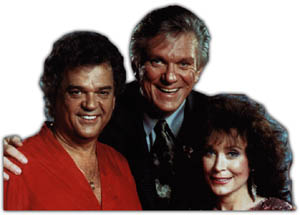 TOMMY HUNTER – MY STORY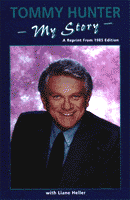 My StoryTommy Hunter – My Story – tells how Tommy Hunter first "broke into" show business, how he came to Toronto in response to a phone call from King Ganam, how he survived the first tough years in the big city and how he struggled to make "The Tommy Hunter Show" the kind of country and western program he wanted it to be.
TOMMY HUNTER – My Story – an intimate encounter with Canada's favourite country and western star, a book filled with warmth, good humour and lively anecdotes.
Visit the Store!
For Tommy Hunter Picture Collection and Tommy Hunter – My Story